Our Les Bois model has continued to evolve options wise since we released it just about a year ago in the early summer of 2018. We wanted to add variations instead of just making new models. We have recently began leaking photos on social media about some new options for the Les Bois.
Les Bois Semi Hollow
3 unique oval chambers under the top wood for weight relief and more open/airy tone. We also added the F-Hole to the design, giving it a classy look. Its available in solid colors or a variety of top wood options.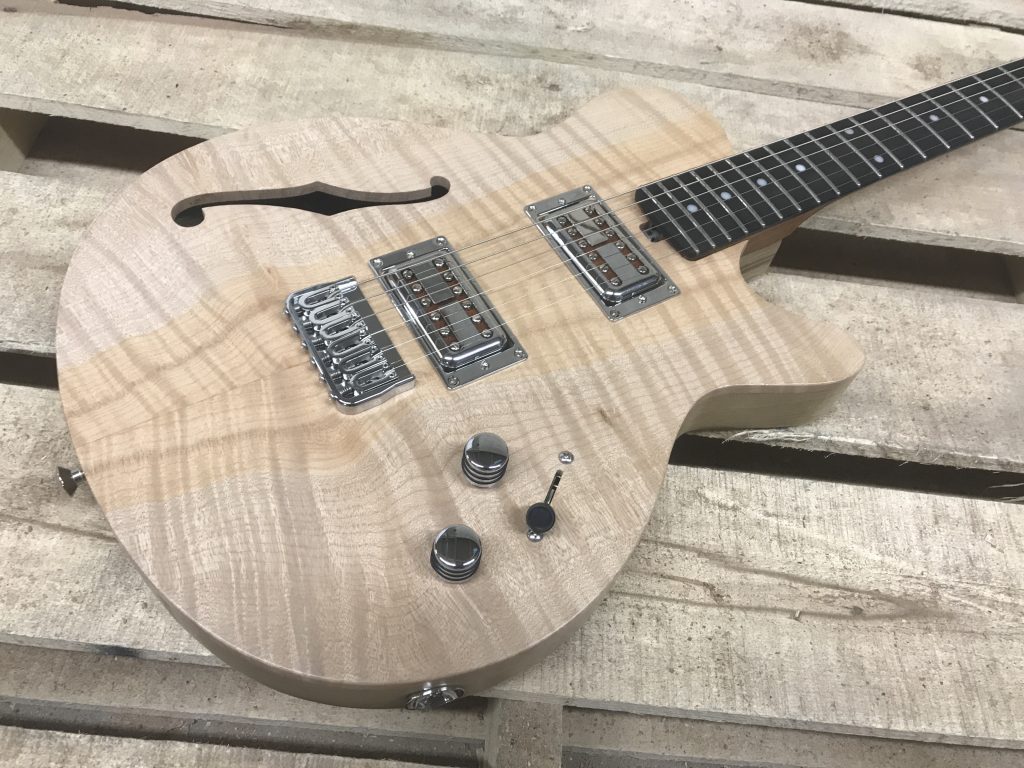 Les Bois Contoured
The contoured version of the Les Bois features a forearm cut and smaller belly cut to make the guitar even more comfortable. When you add the custom top woods, you get a nice transition between the top and back woods for some cool effects. Here's a few we've done so far: