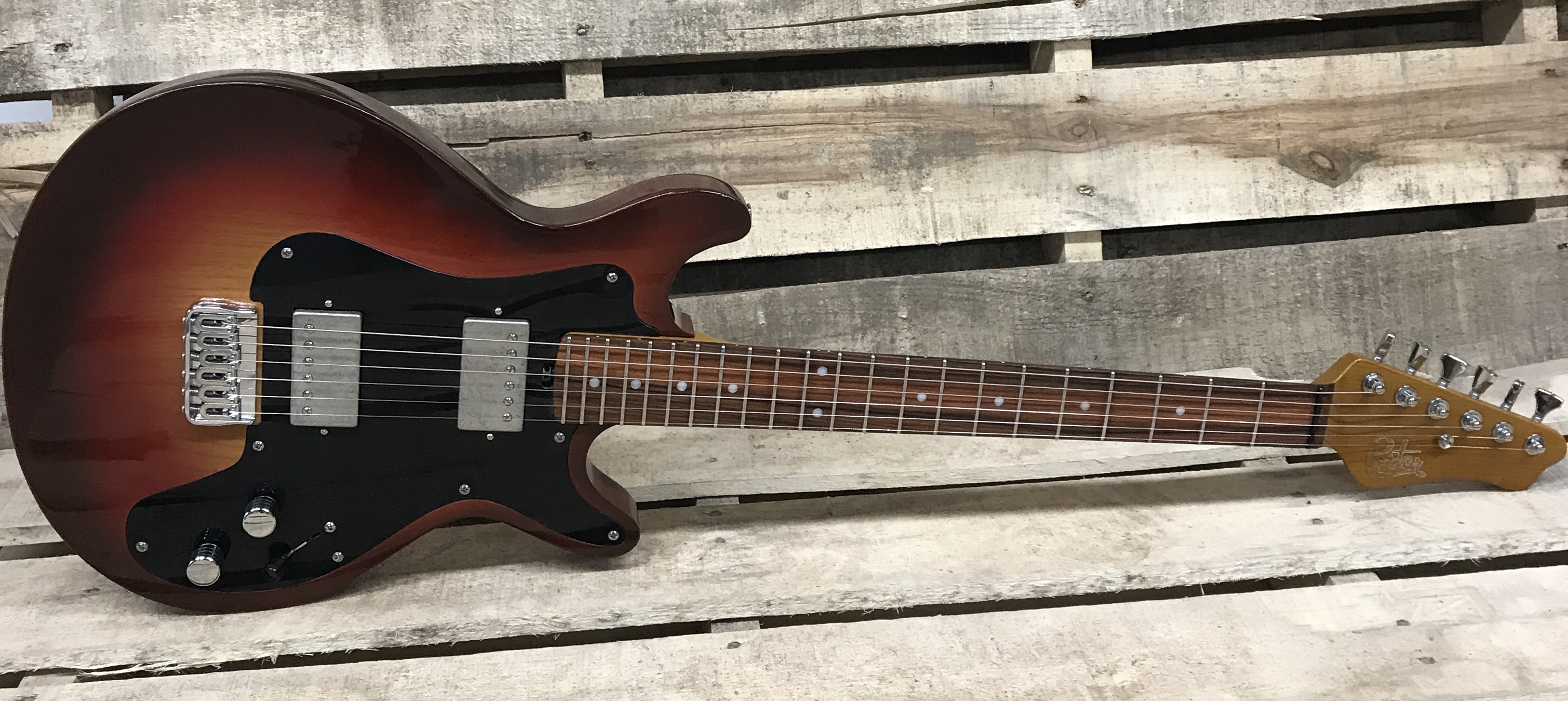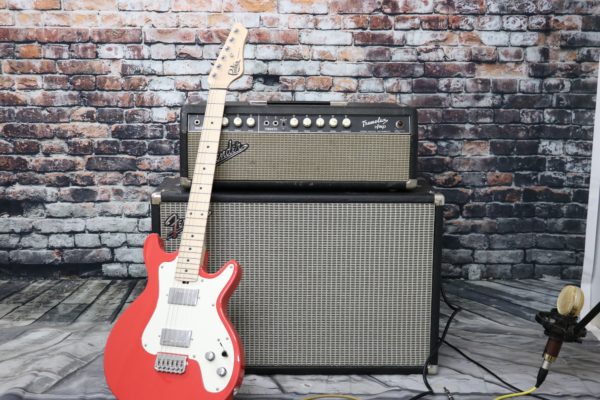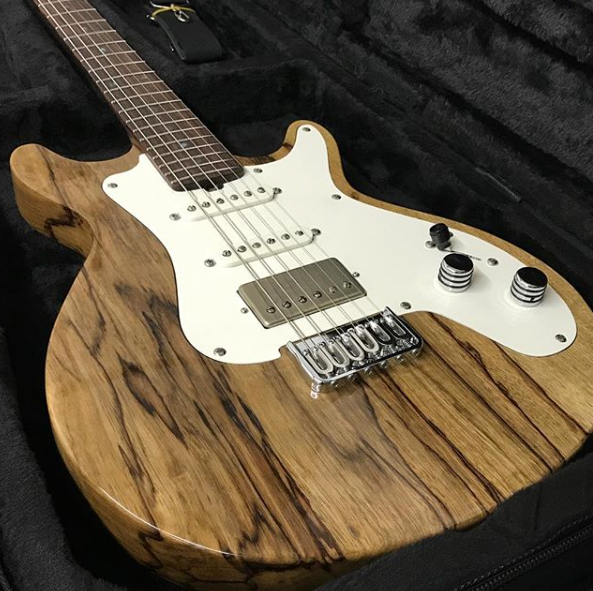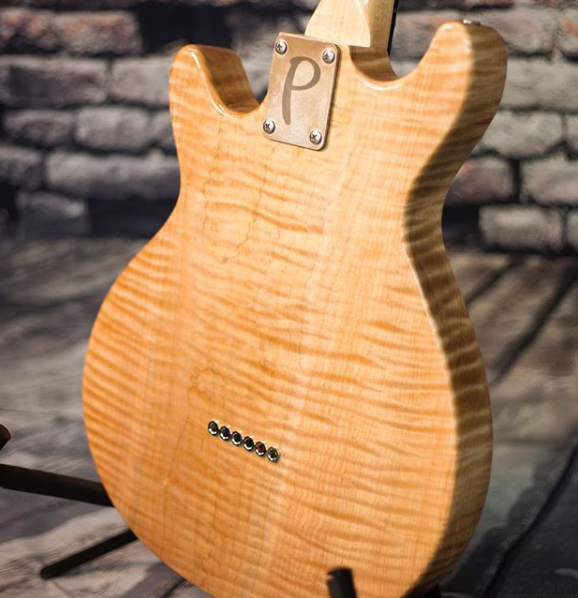 One Guitar. Endless Tones
The word Khrosis comes from the word explaining the process of a Chameleon chaining its colors. The Khrosis is a true tone changing machine. Great for the studio or the player who can't make up their mind. Each khrosis pickguard can be swapped out in a matter of minutes thanks to our quick connect pickguard system that requires no soldering. The guards are held in place by thread inserts installed into the body and stainless steel machine screws.
The Khrosis was created to feature and house our own Porter Pickups and be a solid instrument that you can arm with countless tones for any situation.
-Hipstop Hardware: Bridge, Locking Tuners, Ferruels, and Knobs
-Choice of Porter Pickups and 7 different pickup configurations
-Electronics: Emerson Custom Pots
-Graphtech Nut
-12″ Radius Fretboard, Medium C Shape, Medium Jumbo Stainless Steel Frets
-Choice of multiple pickguard colors
-Made in our shop in Boise, ID USA
Each Khrosis is available in several model tiers and price points with select options. See below for more details.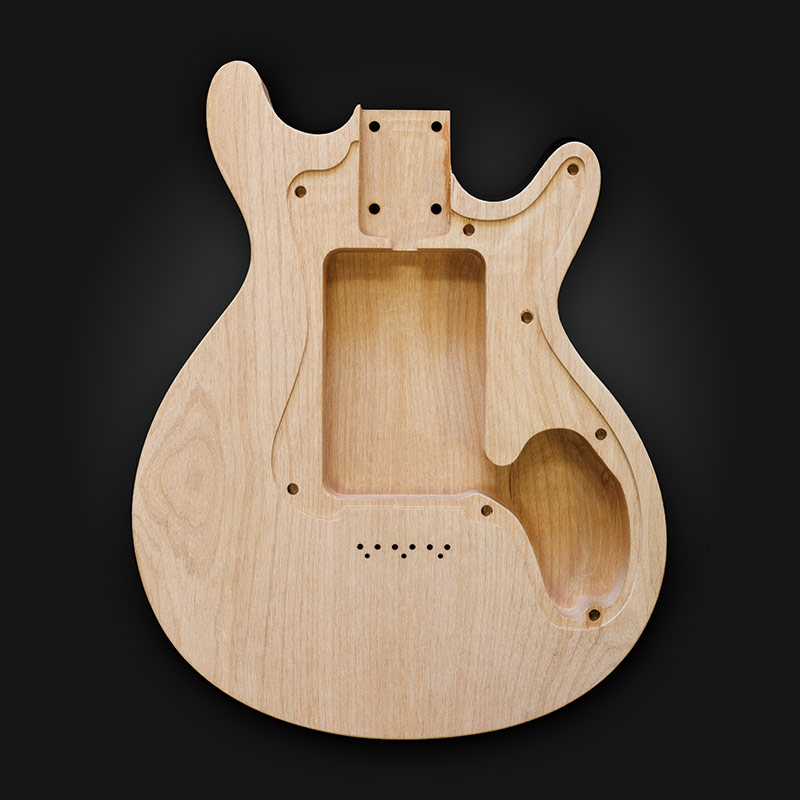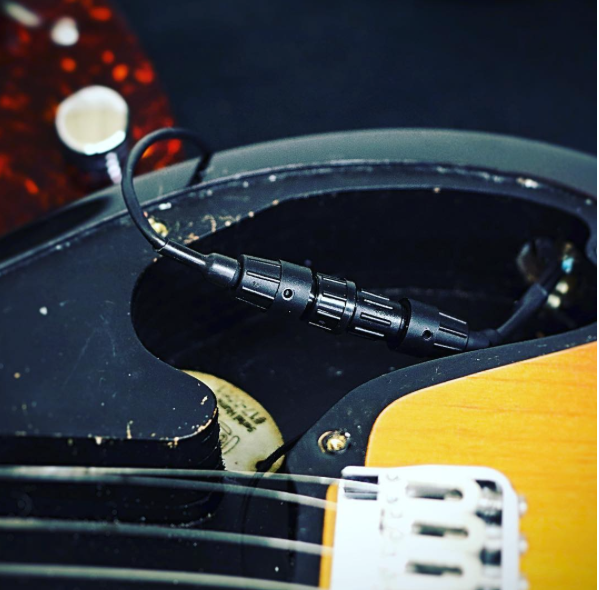 Khrosis Quick Connect-Solderless System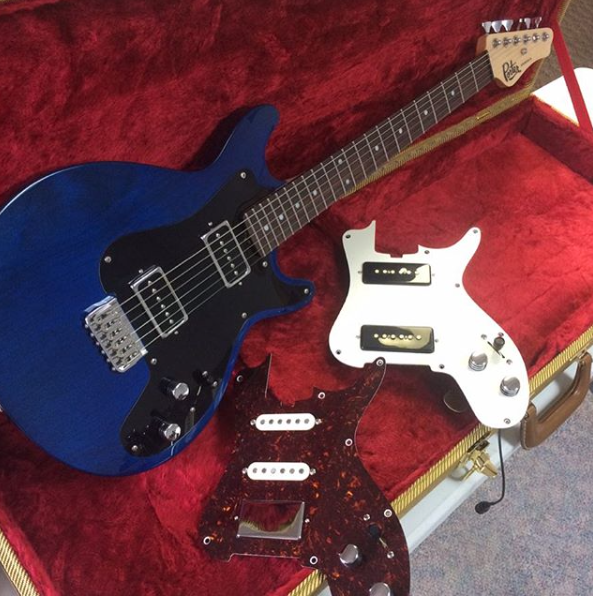 Khrosis Custom – $2,499
Customize your Khrosis with a variety of colors, woods and more with our standard models starting at $2,499. 
The Khrosis custom gives you more ways to get a good look and the ability to keep changing your guitars sound as you go with the quick connect pickguards.
See upgrade options below. Extra pickguards are $349 Ea.
**Pau Ferro ONLY for international guitars wanting rosewood. We will explore alternate fretboard woods that are not regulated if you need something different.
Hipshot Hardware: Bridge, Open Gear Locking Tuners, Ferruels, and Knobs
Choice of Pickup Configuration (Depending on Model Teir)
Dunlop Flush Mount Strap Locks
Electronics: CTS Pots
Graphtech Nut
12″ Radius Fretboard, Medium C Shape, Medium Jumbo Stainless Steel Frets standard on all guitars
Threaded inserts in neck-great neck to body contact and resonance
High quality hand selected woods
Made in our shop in Boise, ID USA
Upgrade Charges (Retail Price)
Wood Upgrades Neck: Mahogany, Black Limba or Roasted Birdseye +$150 Body: Swamp Ash, Mahogany or Black Limba +$200 Fretboard: Ebony, Indian Rosewood, or Roasted Birdseye Maple +$75 Other woods: Prices vary* Flame Top or Other Top: Varies by wood chosen
All Custom Models Start $2,499.
Custom models include Alder Bodies, Maple or Rosewood Fretbards and Quartersawn Maple Necks
Other Upgrades: Custom pickup configuration +$150
Wood and Wood Regulations All Porter guitars are hand selected woods and many times we offer high end custom shop quality within the different price offerings. Please note with some regulations on international woods, all non USA orders will include only woods which aren't subject to export issues. Please contact us prior to ordering to make sure we give you the available alternatives.
Finish Notes: We currently use a combination of dyes and stains for maples and transparent coLS