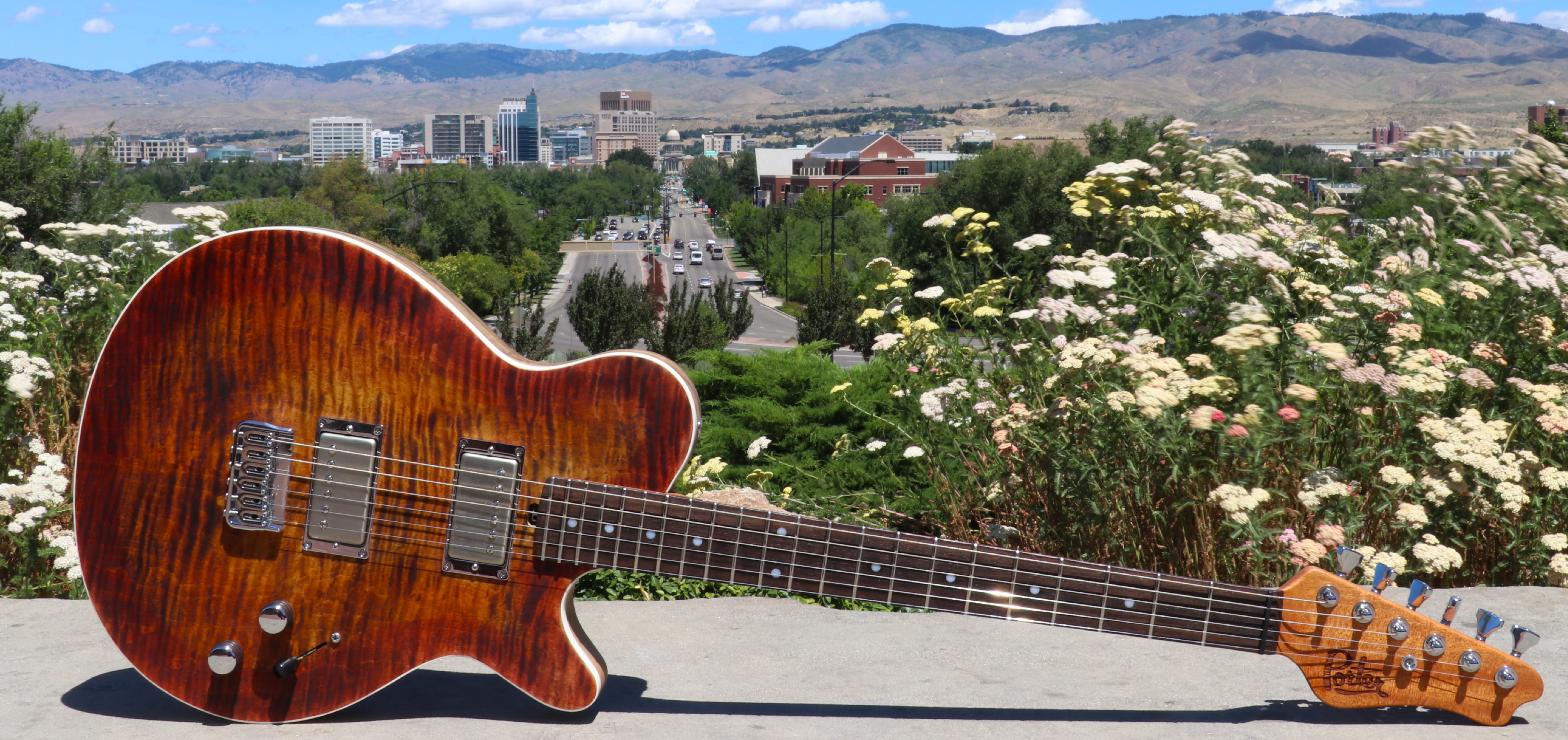 Welcome to Porter Guitars! 
We have some exciting changes in store for 2021, including new models pricing and other options. We have several things changing about the site and more. Please contact us with questions and order interest.
Porter Guitars In 2021
We've spent the last few months working on the new Spire model and coming up with some changes for the way we build and release guitars. More on this soon but here's the latest:
New Spire model (See Picture) Ready for production. We are currently building 3-4 of these models for sale. Contact us for options.
Model Page for the Spire is coming soon! Initial guitars will be available with humbucker or wide range pickups. 
Set build Slots. We will be pre-building some guitars with configurations we are excited about and will have some open slots for custom orders. Watch for upcoming guitars for sale!
Pricing changes. We will be working on making guitars with a "Starting at ____" pricing structure. That way you can get a guitar with stripped down options for a great price. We will eliminate a few of the pricing tiers in an effort to simplify the ordering process. 
As with all our builds the process is very custom and very personal. We look forward to building for you in 2021!
-The Porter guitars Crew