Welcome to the Shop Blog!
We'll cover everything thats going on in the Porter shop and the building of our guitars. This last few weeks we've been finishing up a couple custom instruments for the summer NAMM Show. This latest features a black limba body, Sapele neck and Bloodwood Fretboard. Catch this guitar at the summer namm show in the 3rd Power Amps booth.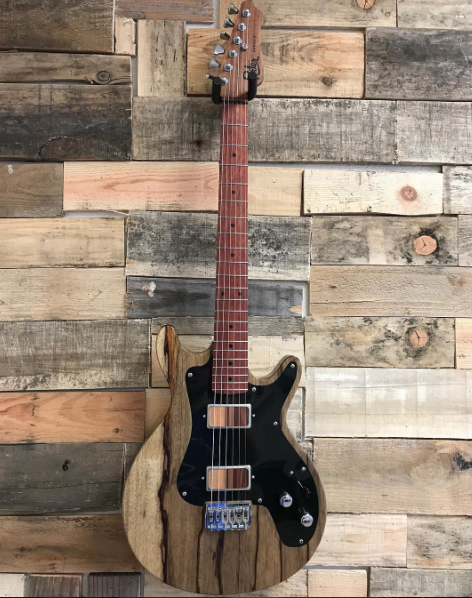 Khrosis #009
Ready to go for the summer NAMM show. This build features some extra fancy appointments like a metallic finish, roasted birdseye maple neck and abalone fretboard dots.