"What if you could buy one guitar with infinite sonic capabilities? This is the goal we are striving to achieve with the creation of the first Porter Guitar."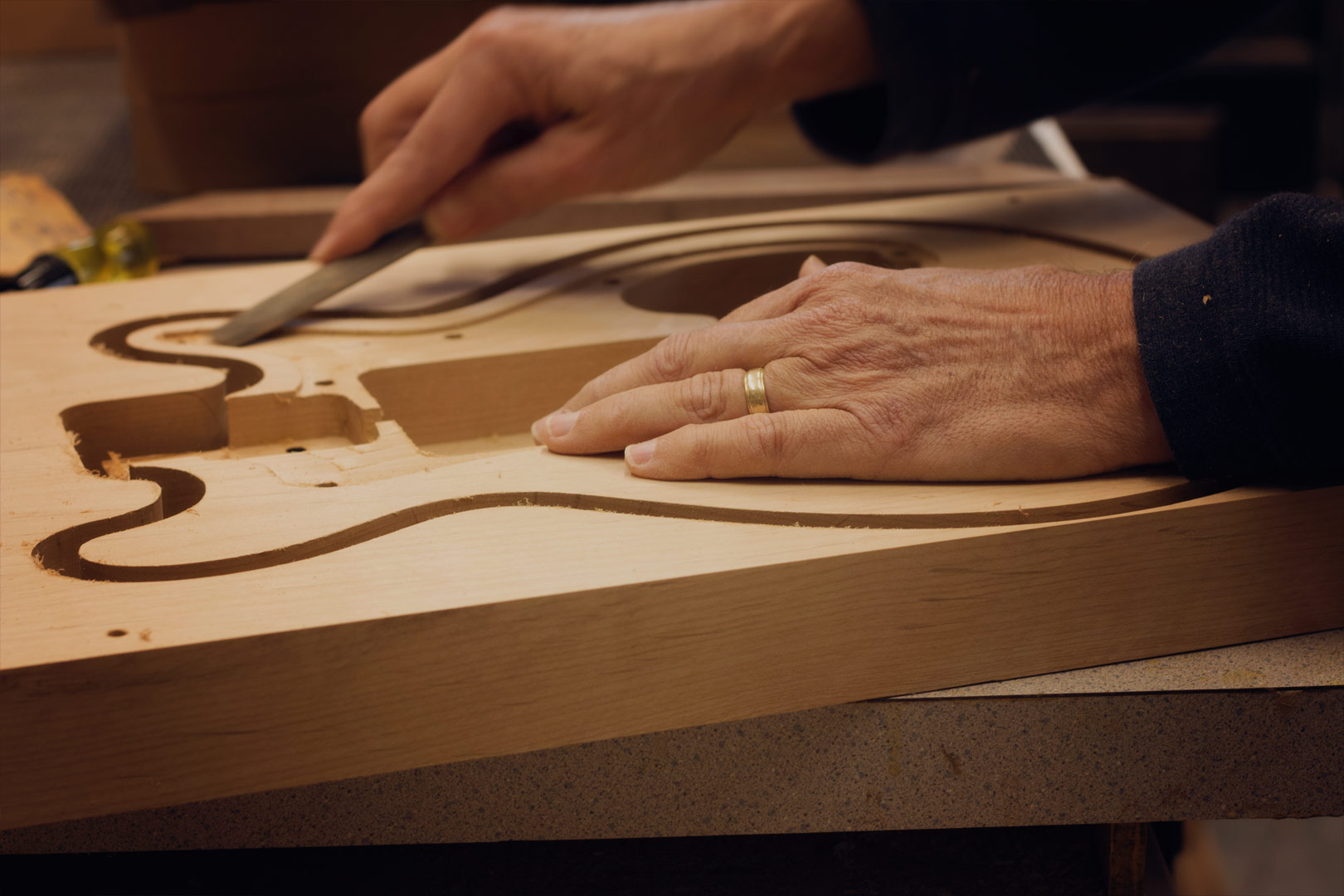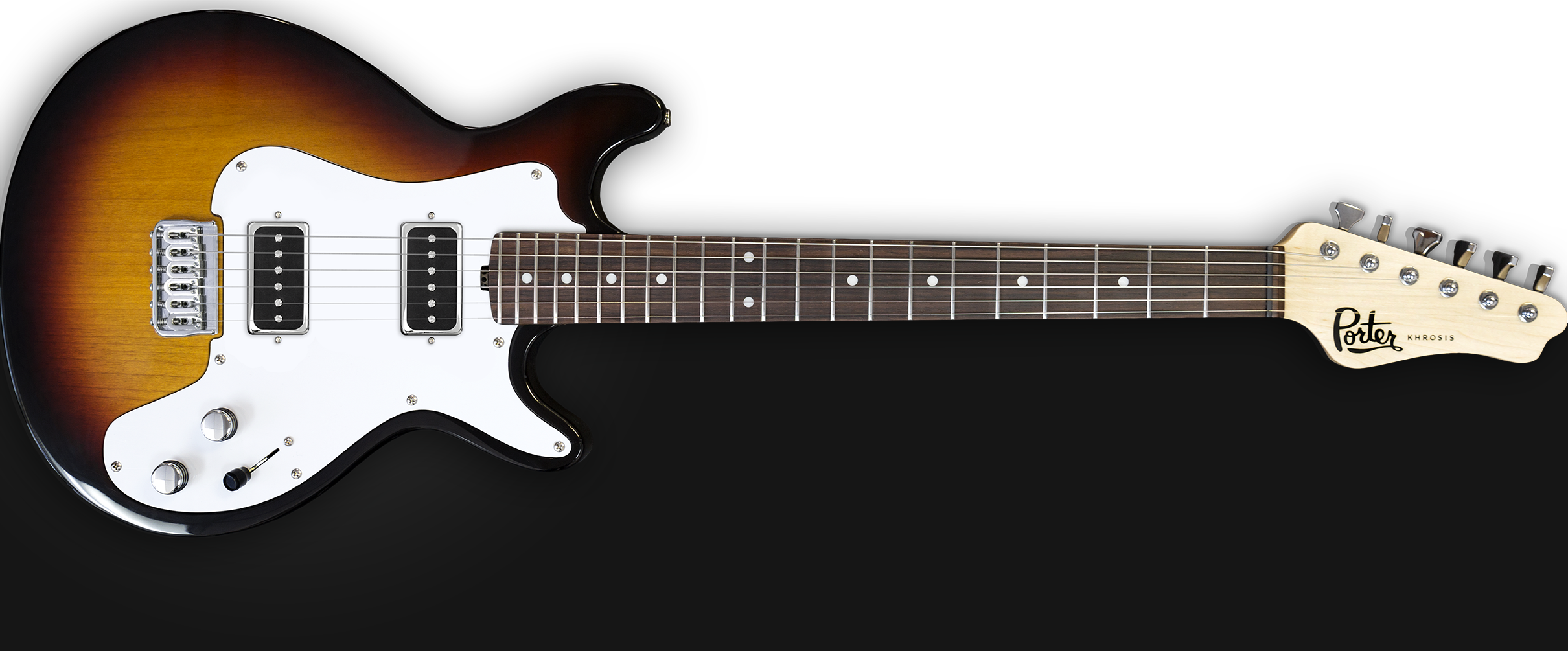 Our story began almost a decade ago. Brian Porter began his career building guitars, first as a hobby, but eventually growing it into a business. In the process he found an affinity for guitar electronics, particularly guitar pickups, which led to the creation of Porter Pickups. The pickup business took front row and grew into a company with 5 employees, shipping pickups all over the world. Despite Brian's success in the guitar pickup industry, he has always maintained his love for crafting guitars.
What if you could buy one guitar with infinite sonic capabilities? This is the goal we are striving to achieve with the creation of the first Porter Guitar. With the introduction of Khrosis, we are striving to create the ultimate utility guitar for hobby guitarists and studio musicians alike. Throughout all aspects of its design, it was important that the guitar remained versatile and useful to a wide variety of players. Because of this, we settled on a body shape that was comfortable without being too large and decided on a single neck profile that would feel just right in the hands of most players.
The electronics are the true inspiration behind Khrosis. In the Porter shop, we have a showroom with at least a dozen guitars allowing us to cover a wide range of pickup configurations and we still don't have enough to cover every pickup option Porter Pickups supplies. Because of this we thought "What if you could buy a single guitar and easily convert it to any combination of pickups you could think of?" and so the Khrosis was born. This guitar combines the design and craftsmanship of a high-end, boutique instrument and the tonal versatility of almost any pickup configuration we make.
The pickguard is one complete piece and holds both pickups and electronics, regardless of the configuration. Each custom pickguard is held in place with steel screws threaded into alloy inserts in the body, which means you can install and unscrew the pickguard as many times as you want without stripping out the body wood. Once the strings have been loosened with the help of the Hipshot locking tuners, you can easily remove the pickguard. With one quick-connector connecting the electronics to the output jack, you can change out the entire 'guard, including electronics, and within minutes you have a completely new configuration, look and sound!
We are launching Khrosis with 7 different pickup configurations: SSS, HSS, T-Style, P90, Humbuckers, Mini Humbuckers, and Wide Range pickups. In each of these configurations there are multiple pickup models, creating a vast array of tonal options. As the company and demand for Khrosis grows, we will regularly release even more configurations. The tonal capabilities of this guitar are practically limitless!
From the session guitarist looking for a wide range of specific styles, to the cover band player looking to cover decades of music. From the touring guitarist looking for a great playing instrument, to the weekend player looking for multiple options without breaking the bank. Any guitarist that has ever found themselves thinking "how can I ever choose?"… the Khrosis was designed specifically for you!
Khrosis Order Information
Order your Khrois by using our virtual builder (or click HERE. Starting at $2,150 with one pickguard. Each additional pickguard is $350. Don't see anything in the virtual builder you want? Ask us about our custom builds.